To speed up the WordPress websites, WordPress launched an official plugin named the Performance Lab Plugin. Currently, the beta features are available for the publishers so that they can use those new features and offer suggestions and feedback. If all went well then these new features will soon be included in the core of WordPress. If you don't know what WordPress is then to enhance your knowledge WordPress is software that is used to build, maintain, and modify websites. In simple terms, it is an open-source content management system. It is one of the most approved content management systems that are available in the market. This CMS powers 65.2% of the websites and translates nearly half of the websites present on the internet.
The basic features of WordPress that make it famous are:
Available for free.
Can handle any size of the websites if necessary resources are available with the web hosting plan.
Various applications are available for blogging, creating online portfolios, and building E-commerce stores.
With less technical knowledge requirements WordPlay is very easy-to-use software.
Well, when WordPress is already that popular and already providing everything that a user needs then what new performance plugin will add to it. The answer to this question is 'speed'. The WordPress Performance Team, which was formed last year in November, has developed this plugin to increase the speed of the websites. The main agenda behind creating this team, which includes the WordPress core developers, is to receive feedback on the new features that are developed for inclusion into the WordPress core future version. The developers study the list of performance projects and the current release is the outcome of that. The team has some of its members from Google and Yoast.
What is Performance Lab Plugin
Performance Lab plugin is a plugin that helps the publishers to speed up their websites and offers access to improvements to WordPress to diagnose issues responsible for the down performance of the websites. If we name it the speed increase plugin it will not be wrong.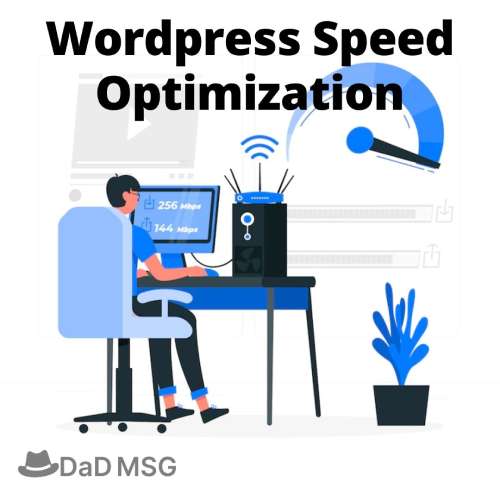 Using this plugin is simple and quick, the publishers can select the improvement they want to use, it is designed in an easy way for users. And another very reason for releasing these new features in the plugin is to eventually make it into the future release of WordPress. Currently, all the new features are released separately but WordPress has decided to group them all in one and make it easier for the publishers to use them.
And so far downloading is concerned, publishers can download the plugin as the plugin download page has tested it and given the approval to use it on live production sites.
More in the WordPress updates there are four modules of the performance lab plugin:
WebP Uploads, for converting JPEG files to WebP format.
Persistent Object Cache Health Check, to speed up the time taken by the site to respond.
Audit Enqueued Assets, to provide an audit of JavaScript and CSS files.
WebP Support, to see if the server supports WebP or not.
Help WordPress by using it and providing feedback because this is what is needed now by the WordPress performance team.
Reference
WordPress Releases a New Performance Plugin
What is WordPress? An Overview of the World's Most Popular CMS