Apple and iPhone are two renowned names with which everyone is familiar. There's always a craze for new products and gadgets that Apple launched. Everybody is fond of its unique security features and the fantastic design of all its products; the iPhone is one of the most demanded and sold smartphones across the globe.
Apple is again in the news headlines for its next generation of iPhone, which is to be released this year; they have released their last two generations in a virtual launching ceremony due to covid.
iPhone 14 and its components:
iPhone 14 is upcoming latest phone by apple, which is yet to be released
There is various news related to Apple's release of its new iPhone model: the iPhone 14.
Functions and features of the iPhone directly depend on iOS updates. If all rumours are accurate, then iPhone 14 may have a similar design to iPhone 13. iPhone 14 is reported to have an upgraded and improved front camera with aperture and better autofocus feature. iPhone 14 is supposed to have the following  key features:
4GB RAM
Camera 12 Megapixels
12 MP selfie camera
6.1 and 6.7 inches display
64 GB storage
Wifi 6E connectivity
No mini
79900 expected price
Apple will release a lineup with its four phones- iPhone 14, iPhone 14 pro, iPhone 14 max and iPhone 14 pro max. "Pro" means high-end specs, and "max" refers to a large display. Apple is not releasing an iPhone 14 mini due to declining sales in the past few years.
Read more :- How to Stay Motivated during UPSC Preparation: Beginners Guide
iPhone 14- Release date and related rumours
Numerous rumours are heating up about the release date, features and design of the iPhone 14. Apple is to release iPhone 14 on September 7(expected), it will go on sale from September 16, but the company has not officially made any statement or announcement regarding this. iPhone 14 model will have WiFi 6E connectivity feature.
It's rumoured that iPhone 14 might have features from android phones which any other model or series of iPhones don't have. These are some features of the android phone which are reputed in the new iPhone:-
10x zoom: this is the feature everyone wants in the new iPhone, as most androids offer up to 10x zooming in their cameras.
Fast charging: iPhone chargers are slower than most androids phones as many android phones get fully charged in 18 minutes. We might get a fast charging feature in iPhone 14.
Under-display camera: Apple is likely to ditch its notch and bring an under-display camera for its users.
Fingerprint under display: New iPhone might have an in-built under-display fingerprint sensor for better security.
Large battery: Apple iPhone 14  might have a large battery than earlier generations of iPhone, similar to most android phones.
C-type USB port: Apple may use a C-type USB port instead of its lightning port because a C-type port is much faster and better than lightning.
Tipster Ice Universe leaked the image of the new iPhone on Twitter. It is viral on all social media platforms.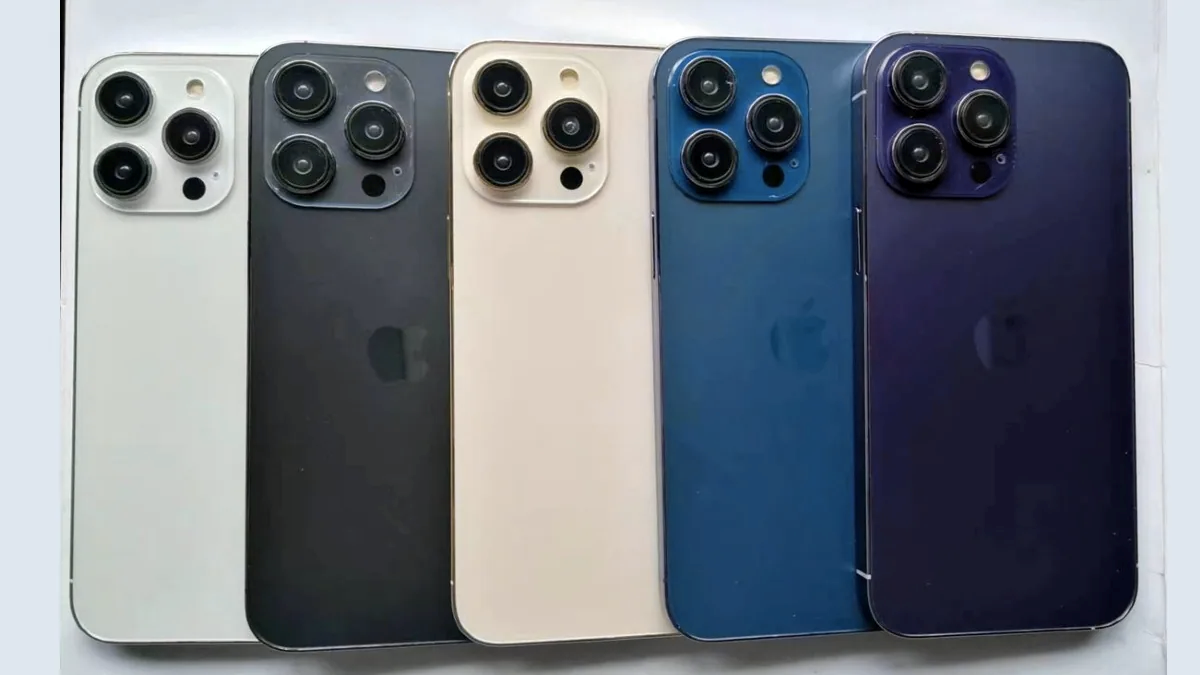 Summary
iPhone 14 is the forthcoming new mobile Apple. The phone is reported to be released on September 7 with a 120 refresh rate, 12-megapixel camera, 6.6 inches display, and formed on ios 16. Apple has yet to make an official statement, but all the rumours have set some hopes for iPhone lovers who are always excited about new Apple gadgets.