There is always a craze for Apple products as it's a leading brand of the 21st century. And iPad is one of its products that are in demand. iPad provides convenience to the users just like the other tablets do. Apple has released several models of iPads in recent years and now figuring out which one will best suit your need. Like several models of iPhones, you will find different models of iPads and each one of them will provide you with different performances.
Why an iPad?
An iPad is an Apple tablet that is a combination of a smartphone and laptop. Easy to carry and lightweight like a smartphone, and features of a laptop. The device doesn't take too much processing time to start, like a cellphone it starts with a click and is chargeable which provides you long hours of work as it uses low power than the laptop. And due to its portability and increase in demand, software companies now make tablet-compatible versions of the office, design, and different other programs. From learning to making graphic designs, a tablet is used in most fields. The other benefit of having an iPad is its touch screen, you don't need to drag a cursor all over the screen as you directly tap on the screen to perform the functions. The use of mathematical symbols on an iPad is much easier than doing the same on a laptop. Center stage cameras are another good feature of iPads.
As we already said that Apple has launched several models of the iPad and figuring out which one to go for is not going to be easy if you are thinking of having one. But a short tour of every model is still a necessity, as you can have a good knowledge of everything before you buy one. Here we have made a list of the best iPads available in 2022. And we hope this post will help you to find out which iPad you should buy now.
iPad Air (2022)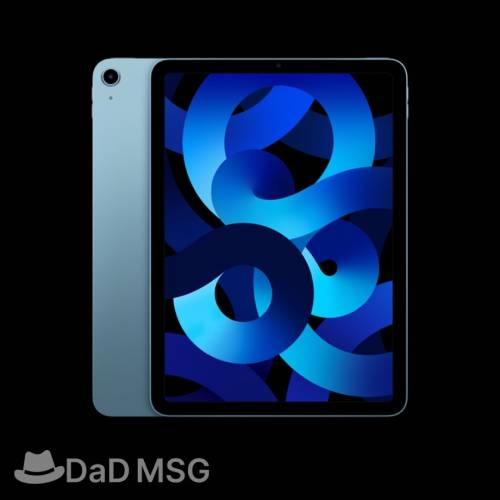 iPad Air is one of the best creations of Apple. The thin design of it with a powerful M1 chip embedded in it makes it more attractive. Do not worry about how long your work is because it can work for straight 10 hours. Performance is better and speedy and the device is handy when it comes to money as it's affordable. Storage can become an issue as there is no microSD slot option available and the internal memory of its base version is limited to 64 GB, and the highest you can go for 256GB which might not fit for professionals.
The other features of the iPad Air are:
461g weight
iPadOS 15
10.9-inch screen
1640×2360 pixels resolution
12MP rear camera and 12 MP Front Camera
iPad Pro 12.9 (2021)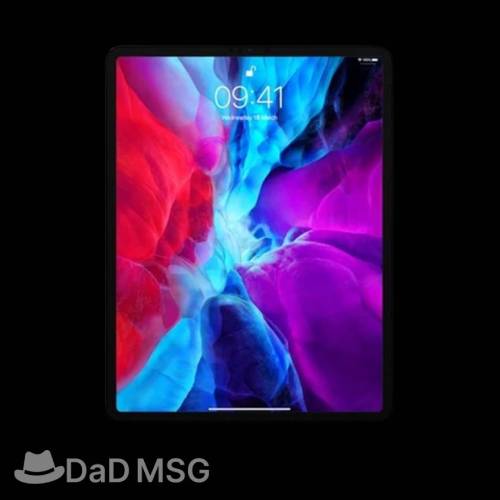 iPad Pro 12.9 is one that will end your search for a perfect tablet if you are ready to spend a good amount to get a powerful and big Tablet. It's true you need to make sure you have enough money and you want to spend it on buying the iPad Pro 12.9. This superpower device can be used in the field of video editing, top-tier games, and graphic designs. Another plus point of this iPad Pro 12.9 is its quality display. A 2048×2732 Mini LED makes the visuals more clear and more fantastic. Even if it does not have an option for external storage, it will never become an issue as there are up to 2 terabytes of storage. The other features of iPad Pro 12.9 are
Apple M1 CPU
iPadOS 14
12.9-inch size Screen
Storage is available in five variants 128GB/256GB/512GB/1TB/2TB
2048×2732 pixels Resolution
12MP+10MP+LiDAR Rear Camera with 12MP Front Camera
The battery is up to 10 hours
iPad Pro 11 (2021)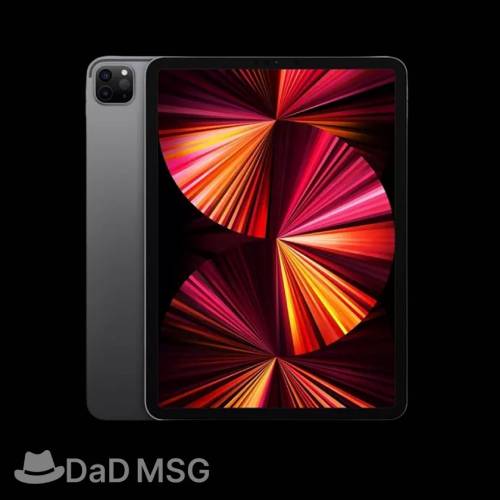 The iPad Pro 12.9 is good when it comes to displaying features, but you can not deny the fact that the iPad Pro 11 inch is better when it comes to battery life. Storage is similar in both iPads. iPad Pro 11 is a good choice when you want one which is compact and portable in comparison to iPad Pro 12.9. Most of the features are similar to that of iPad Pro 12.9's. The key features of this iPad are:
iPadOS 14
466g weight
1668×2388 pixels Resolution
5 variants of storage available 128GB/256GB/512GB/1TB/2TB
12MP+10MP Rear Camera and 12MP Front Camera
Apple M1 CPU
iPad Air 4 (2020)
If you wish to buy any iPad Pro but the cost becomes the hurdle then you must consider the iPad Air 4. Most of your needs will be satisfied by this iPad that you only expect from iPad Pro. Yes, it's way far cheaper than the iPad Pro and has a good demand in the market. It supports the second-gen Apple Pencil and the Smart Keyboard. It is not the newest iPad Air but still has a lot that might suit you, as its A14 Bionic chipset provides it the huge power and has good battery life. Other features of the iPad Air 4 are:
iPadOS 14
10.9-inch screen
A14 Bionic CPU
Two variants are available of storage 64GB/256GB
12MP Rear Camera and 7MP Front Camera
No microSD slot is available
iPad mini(2021)
Like its name, the Apple iPad mini is portable and lightweight to make it more comfortable for the user to carry it. The iPad mini has a flat-edge and thin-bezels design just like iPad Air has. Its A15 Bionic Processor makes it the fastest iPad and it also supports the second-gen Apple Pencil and USB-C. The other features of the iPad mini are:
8.3-inch screen
A15 Bionic chipset
iPadOS 15
12MP Rear Camera and 12MP Front Camera
64GB and 256GB storage are available
1488×2266 pixel Resolution
iPad Air 2022 vs. iPad Pro 12.9 2021 vs. iPad Pro 11 2021 vs. iPad Air 4 2020 vs. iPad mini 2021
| | iPad Air 2022 | iPad Pro 12.9 2021 | iPad Pro 11 2021 | iPad Air 4 2020 | iPad mini 2021 |
| --- | --- | --- | --- | --- | --- |
| Weight | 461g | 682g | 466g | 458g | 293g |
| Dimensions | 247.6×178.5×6.1mm | 280.6×214.9×6.4mm | 247.6×178.5×5.9mm | 247.6×178.5×6.1mm | 195.4×134.86.3mm |
| Resolutions | 1640x2360pixels | 2048x2732pixels | 1668x2388pixels | 1640x2360pixels | 1640x2360pixels |
| Chipset | Apple M1 | Apple M1 | Apple M1 | A14 Bionic | A15 Bionic |
| Storage | 64GB/256GB | 128Gb/256GB/512GB/1TB/2TB | 128GB/256GB/512GB/1TB/2TB | 64GB/256GB | 64GB/ 256GB |
| Rear Camera | 12MP | 12MP+10MP+LiDAR | 12MP+10MP | 12MP | 12MP |
| Front Camera | 12MP | 12MP | 12MP | 7MP | 12MP |
| Battery | 10 hours | 10 hours | 10 hours | 10 hours | 10 hours |