Every couple desires to have a baby so that they could make a family. Starting a family needs planning and ovulation signs help you the most. Many couples do not know when to try because conceiving does not happen every other day to a body, you need to learn the body pattern so you can know when the chances of conceiving are highest. For a healthy couple, there are 25 to 30 percent chances during each monthly cycle to conceive, if you are not using birth control.
A couple can conceive around the time of ovulation. Ovulation is a time when the egg is out of the ovary for the fertilization process, this process happens once every month. The released egg from the ovary goes to the fallopian tube where it waits for a sperm to get fertilized for 12 to 24 hours. Let us tell you that it's not necessary to have sex during that particular day as it's not easy to figure out the day of ovulation. Sperm can stay in the female body after sex for at least 3 days and whenever the egg will reach the fallopian tube the already present sperms there can fertilize the egg.
So, you don't need to be that punctual to make it on the same day of evaluation; however, it's the ideal time to have intercourse. There are the ovulation signs that can help you to hit it at the right time and increase your conceiving chances. Learn how you can track it.
When does Ovulation occur?
A woman has a regular menstrual cycle, on average, ovulating between 11 to 21 days. The most effective date is the 15th day of the menstrual cycle. The first day of your period is counted here. For example, if your periods start on the first day of the month then you are most probably ovulating on the 15th day of the month. But this case may vary from person to person because this isn't the exact date for everyone but is mostly an effective time in many cases. The day of ovulation also depends on how long your period lasts. If it's for a short time then you will tend to ovulate before 15 and if it's for a longer time then you might ovulate after 15.
#Discharge
A discharge thing is normal for a woman, but this can also be used as a sign of ovulation. When the discharge of your reproductive system becomes clear, slippery, and copious just like egg white, it's all because of your ovulation process. But when your discharge goes back to sticky and thick again it simply means that the ovulation process is over.
#Basal Body Temperature
Basal body temperature is the temperature of your body when you are at rest. If your basal body temperature increases that means you are ready for fertilization. You can check your Basal body temperature by a thermometer just after getting out of bed to track it.
#Cervical Position Change
You might have not noticed or may have, there is a change in the position of the cervix during the menstrual cycle. When you are at the fertile stage your cervix moves higher, becomes softer, and opens up. This is the easiest way to see if you are at the fertile stage or not. When your cervix goes back to being hard, small, and tighter then you are back to the normal days.
#Breast Soreness
Your breast getting tender and your nipple becoming sore is a sign that your ovulation is starting or has already been started. This is because several hormones enter your body speedily to prepare for ovulation. So when you start feeling the soreness in your nipples or tenderness in your breast area then see it as a sign that your body is ovulating.
#Ovulation Pain
Sharp pain in the lower abdomen in the mid of your menstrual cycle is a sign of ovulation pain. This pain, in most women, occurs on a monthly basis. The mid-cycle pain occurs just when you ovulate, showing the sign of you being the most fertile. But in some women, this pain is temporary and occurs at irregular intervals. And the sharp pain in your lower abdomen can be severe enough that it can restrict you from having sexual intercourse with your partner. But if the pain is uncontrollable then you need to consult with a doctor as soon as possible.
#Sexual Desire
As a human being, you might have felt a sudden desire to get physical with your partner. That is because of the ovulation process that forces you to feel so. It is a kind of nature's way to get you a desire to do sex. The most visible invisible sign is the increase in sexual desire.
#Increased in Senses
When you are about to ovulate, you might feel your smelling senses getting way too good. If this happens in the latter half of the menstrual cycle then be ready to plan for a baby. It's the time when your body is attracted to the male pheromone androstenone.
#Light Spotting
A light spotting or brown discharge is normal when your body is ovulating. It is the follicle that surrounds the egg to protect it and when the egg leaves the ovary this comes out of your body. The brown color is a sign of old blood.
Ovulation Tests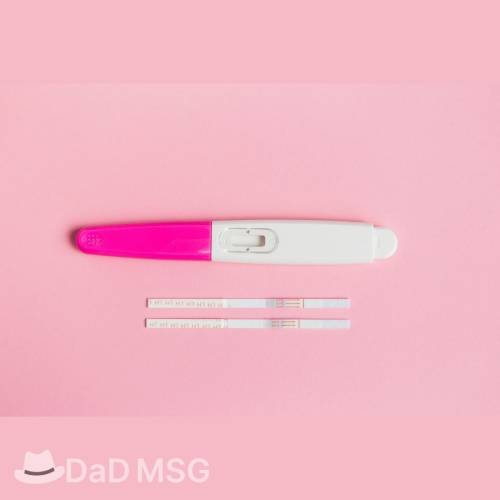 Just like pregnancy test kits, there are ovulation test kits available in the market to see if you are ovulating on a particular date or not. The ovulation kit checks the level of hormones in your urine to let you know if you are ovulating or not. The Luteinizing Hormone level in the menstrual cycle is low but when you are halfway through the menstrual cycle the LH level increases to show you are ready to ovulate. The ovulation kit checks the LH level and tells you the result. The positive ovulation test result will give you a green signal to try that particular day so you can conceive.