If you are of the category of app developers or mobile site owners then you can earn good money by joining the Apple App Store Affiliate Program. The Apple App Store Affiliate Program welcomes all the app developers and owners of mobile sites so that they can earn revenue by linking apps or sites with iTunes content. ITune content consists of news apps, books, music, and movies. The developers can earn a commission on the qualifying sales of the content. The basic and main attribute of this program is monetization and enhancement of the apps. The commission is earned by links, qualified for revenue generation, to several stores and valuable content of Apple-like TV shows, music, and audiobooks to enhance user experience.
What are Apple Affiliate Programs?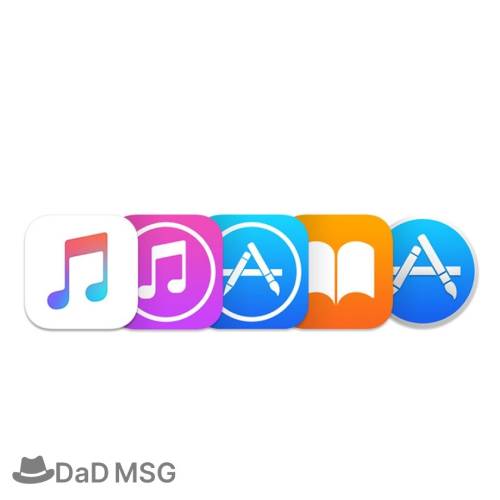 Affiliate Programs offer a different and unique way for your website and links to numerous songs, albums, movies, and books.
A paid subscription is announced by Apple so that podcast creators can monetise their content or shows within the Apple Podcasts app. This step of Apple has cut down the third party podcast monetisation programme. And as we said earlier that this program includes the revenue generated through the sales of music, movies, news, etc. So don't be troubled it only includes podcasts, as it has a wide range.
How to become an Apple Affiliate?
Just knowing about Affiliate Program is not enough, if you wanna earn through it then you need to know more about it, specifically how it works and how you can become an Apple Affiliate? Because you can only get benefit from it when you know how to work with it or generate revenue through it. You first need to apply directly on an Affiliate resource site to qualify for an affiliate program. It is to be noted that Apple is currently not accepting everyone or you can say there are limited seats available for affiliate programs in categories like content websites, ad networks, deal loyalty partners, and app developers. To become an Apple Affiliate you need to apply via the above link and wait till they approve you if you are good enough for them. Apple only accepts those who are the best in their field. When you apply to the given link and after viewing your application Apple approves you then you will be given a unique affiliate token. The token is basically a tiny string of alphanumeric characters that you need to add to all your Apple podcast links.
How does it work?
Now move toward how this affiliation system works. Like we said above that you will be given a token and that token is then needed to link with all your Apple podcast links. After you are done doing that you need to just wait and see if any user clicks on your links and becomes paid subscribers you will then get the affiliate commission on every podcast subscription purchase that is made within the 30 days period. This is just how you earn when you become the Apple services affiliate partner.
Apple Podcasts Marketing Tools
Earning commission with the affiliate programs will become a lot easier when you use the Apple Podcasts Marketing Tools. These tools are the marketing assets that help you to link to Apple Podcasts Subscription easily and draw commission. You can create a link with an Apple podcast badge, an app icon, QR code, a logo backup, an embedded player, etc. with the help of these tools. Well, an embedded player can be used to provide listeners with a free sample so that when they become interested in your inks they can subscribe to it. Podcast Embedded players are fast in using and creating with the affiliate token. And it is to be noted that when you use apple podcast marketing assets/tools they should align with Apple branding.
Commission you make after becoming Apple Affiliate Program Partner
You can earn commission after becoming an Apple Affiliate in two ways. Here are those two segments :
Podcasts: here you earn half of the commission when the clicked links that ended up being subscriptions. Affiliate programs will give you a commission of 50% of the podcast subscription link. You will get half of that subscription amount in your pocket safely.
iTunes Music, TV, Movies, App Store, iBooks: here you get the commission on the revenues that are produced by encoded links. Paid apps mostly get the 7% commission on links and iOS in-app purchases and iTunes Music draws 2.5% of the commission.
You can also cross-promote the other Apple services when you become an Apple Affiliate. The advantage of doing this is that it will help you draw extra income with affiliate links to Apple Music, Books, and more.
Apple App Store download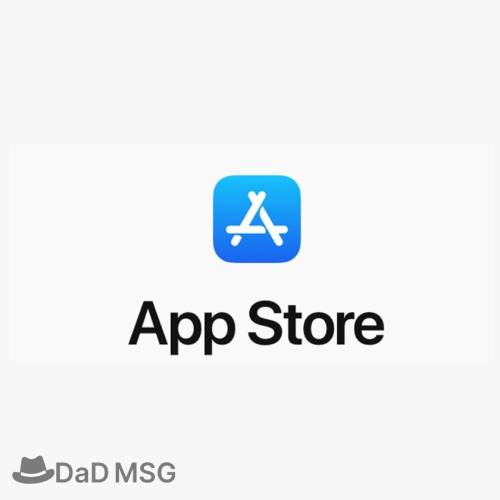 Here are steps to download the Apple app store if it is missing on your iPhone or iPad.
Start the Settings app on the iOS device.
Click on screen time next.
Here you will get another option Content & Privacy Restrictions, tap on it.
Here type your restriction passcode.
Next click on the iTunes & App Store purchase.
Tap on the Installing Apps.
If the Installing Apps is off then turn it on.
and if you are facing a problem with the Apple App Store login you can visit this link for help.
Apart from the Apple Affiliate Program, you can also go for the Amazon affiliate program as it is one of the biggest affiliate marketing programs in the world. To become an affiliate of Amazon you can visit Amazon's affiliate marketing program and earn 10% in affiliate fees.