Create content and earn money! Well, we don't think you will have an easy way to earn money. Almost everyone is on Instagram and making reels on the trending sounds of your favourite song is now everyone's favourite part. And to add the extra cherry on your cake Instagram is adding the Instagram Reels Play Bonuses Program to it. This program helps you to make/earn money through your reels on Instagram and Facebook.
Reels play bonuses program is currently available in the US, and team meta is considering making it available globally in 2022. So if the feature is not available to you then be ready to have it soon. Reels are the fastest growing platform of Meta and provide an easy connection to the creators with their audience. Creating content of even 15 sec takes two-three hours from a creator and when you work so much hard for something, you not only crave to have views and likes on your content but also wish to generate money through it. So, it's a kind of positive motivation for creators to create more good content on the platform and earn through it so their work and passion can match and help them grow in every manner.
There is a race going on between identical platforms like TikTok, Snapchat Spotlight, YouTube shorts and Instagram. TikTok has already exceeded the mark of 1 billion monthly active users, and YouTube to stay in the race has set the $100 million Creator fund for its shorts video. When everyone is doing everything to stay in the race Snapchat is offering different cash prizes for spotlight challenges submission. And Instagram's Reels play bonuses program is what it is using to win the race.
Instagram Reels Play Bonuses Program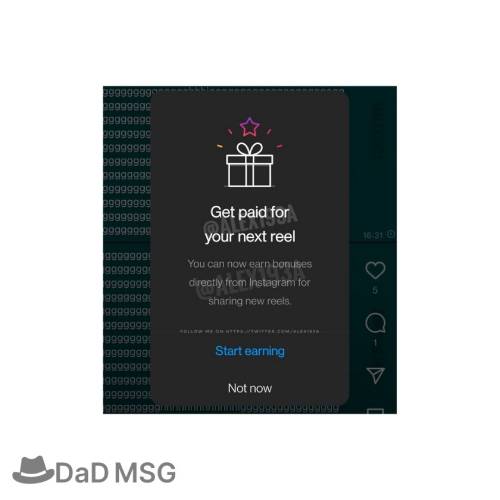 While reading this post you might be wondering what are Instagram reels play bonuses? Obviously, this question will hit your mind first because it's a new thing that most of the creators don't have any knowledge of till now. Instagram reels play bonuses are opportunities for the creators to make money through their reels content. Facebook has committed to investing huge amounts in this program, in billions, so they can have the users stick to reels and compete with TikTok.
How does it work?
Reels play bonuses are not available in all languages and meta is working on it to make it globally accessible. The reel play bonuses program is only available to selected creators in the US. And most importantly it will only pay to those creators who have more than 1000 views on their reels over a 0 day period. And you need to be eligible for this option on your Instagram and Facebook.
Here are the steps of its working:
When you become eligible, a Reels play bonus will be made available to your account by Instagram.
There will be 30 days time for you to get started.
And the time you start, 30 days time will be granted to you to earn a bonus.
There is no limit of the content you post on Instagram or any number of reels you can post to make count for the bonus payout in 30 days.
To Make your reel to be shared as a bonus program, before sharing your reels you need to select 'Reels Play Bonus' that is available on the Bonuses Page.
The bonus you will earn through this will totally depend upon the performance of your reel.
The bones you will earn will not be the same every time, this may vary according to your reel's performance.
Branded content is not eligible for reel play bonus programs.
Your bonus performance can be checked through the Performance report.
Visit Instagram Help Centre for more information.
Monetize Reels
Team meta is in the mind to monetize Reels on Facebook with the overlay ads, but the same about on Instagram is not in any news. People ask about how to monetize Reels on Instagram, but team meta has not made it clear if the Facebook reels with overlay ads will also be there on Instagram. Instagram does not have any ads on any kind of post or reels but you can create your own post or reels as an ad. But monetizing your reels is still not present on Instagram according to us. So if we want the answer of 'can you monetize your Instagram reels', we don't have an answer to it but this vague answer will soon have an answer once the Instagram reels play bonus program will be available to all iOS and Android users globally.
How to schedule your Instagram posts?
Save time and focus on more important stuff by scheduling your Instagram posts. It doesn't matter if you have a business account or a personal account you can schedule posts in both accounts. Here are the steps:
The first step is you need to add your Instagram account, whether business or personal, to a social media management platform of yours.
Make or compose what you want to post.
Select the timing on what you want your post to be posted.
Schedule it then.
You will get a push notification when the time you scheduled your post for will arrive. And your post will be posted on Instagram. It's high time you should start creating content and make reels so when the reels play bonus program will hit globally you can get the maximum benefit from it.