Dealing in bitcoin and then in crypto gained a huge platform worldwide, many have become millionaires by investing in bitcoin and crypto in the last few years. You might have listen from every third person that invests in crypto, bitcoins users are earning the highest of all and much more. People put a good fortune in crypto to earn double of it. And many of the time the result turned out to be positive for them.
If you don't know what cryptocurrency is then you need to read this first. A cryptocurrency is a digital form of currency that is designed especially to work as a medium of exchange through a computer network. A bitcoin is a type of cryptocurrency.
As this currency is emerging as one of the best in investment, the theft of this is also moving parallel to it. It is kind of impossible to save your digital currency even from theft. Robinhood, PayPal, and Venmo, etc are those well-known companies that allow you to buy cryptocurrency quickly, but the problem lies in their being custodial. Most people store their cryptocurrency in an exchange account. It's more like trusting an outsider with your money that they will keep it safe for you. It doesn't matter how much you have or if you make crypto transactions on daily basis, you gotta protect your digital money at the end of the day. So it is highly recommended not to keep your cryptocurrency with the exchange account as they ultimately will have control over your digital money.
So it's better to go with a wallet where you can store your cryptocurrency. A noncustodial software wallet will give you full control over your digital assets than the custodial one. But with the control, there will come multiple responsibilities. And before this, you need to discover various wallets available and select the best one for you to store your digital assets. Here are some of our picks for you to consider. Let's have a look.
Ledger Nano X
To keep a good balance between accessibility and security Ledger Nano X is a good choice. It is a second-generation cold storage wallet of the ledger which has an integrated live platform. It is easy to use and can keep more than 1800 coins and tokens in it. The supported cryptocurrencies are bitcoin, XRP, and ether. If we talk about how to use it all you need to do is connect this device to your computer, android, or iOS mobile via USB cable or Bluetooth. This device also comes with a small LED screen. Set up a PIN and then a 24-word seed phrase to start it. Your digital assets will remain safe till you keep your private key safe. Your seed phrase will be your private key.
eToro
eToro is one of our top picks for you as a crypto wallet. You get everything here you need whether it's security, assets diversity, and features- eToro sums up all and makes the best crypto wallet app for you. eToro is licensed by GFSC and regulated by the SEC, FCA, ASIC, and CySEC. With this much security, you can easily keep your digital assets safe here. And even if you somehow lose your private key there is no need to worry then as you can contact the support team in this matter and recover the access.
Coinbase Wallet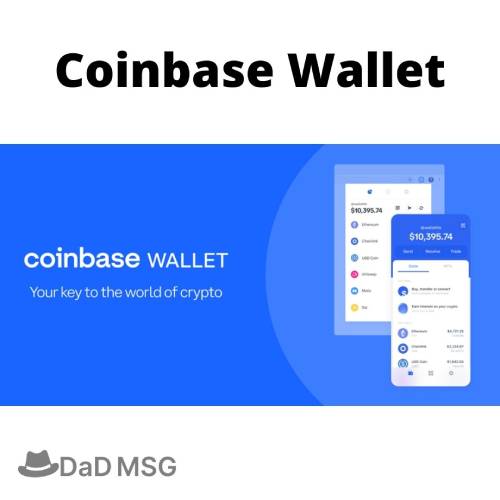 Coinbase is one of the top cryptocurrency exchanges in the US. as famous as it is you can trust this with your digital assets for safety. This company deals in every kind of cryptocurrency whether it is bitcoin or dogecoin. The company also has its own visa-based debit card, it is not a device but an app that works on both iOS and Android. The integrated system of this app makes it easy for users to buy bitcoins and tokens with their traditional currency. The app is different from the exchange of the coinbase as both are part of it. But the difference lies in their being custodial and noncustodial.
Exodus
Mostly, the investors use their computers or laptop for trading purposes and a suitable wallet for them is also necessary to keep their digital assets safe. Exodus is a wallet that is highly suitable for desktop users. It is a hot wallet that stores your cryptocurrency online but it's not custodial. It will never be a problem with Exodus if you have Mac, Linux, and Windows computers. Mankind transactions become quite easy with exodus as your wallet gets integrated into the Exodus exchange. You can also store more than 130 types of cryptocurrency like ether, tether USD, dogecoin, and many more.
Binance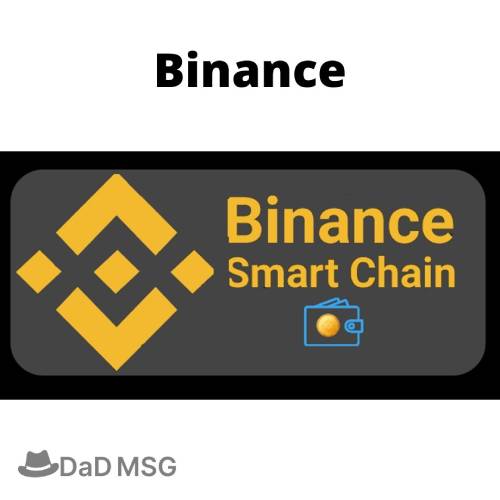 Binance is another name in the top cryptocurrency exchange. Like Coinbase it is an app that allows you to store and trade your crypto assets at a commission of 0.10%. Trading in crypto became more profitable with Binance. This wallet doubles up as an exchange, providing you access to more than 1000 markets for trading. Sounds great right? Not only this but all types, sizes, and shapes of cryptocurrencies are covered by Binance.
Huobi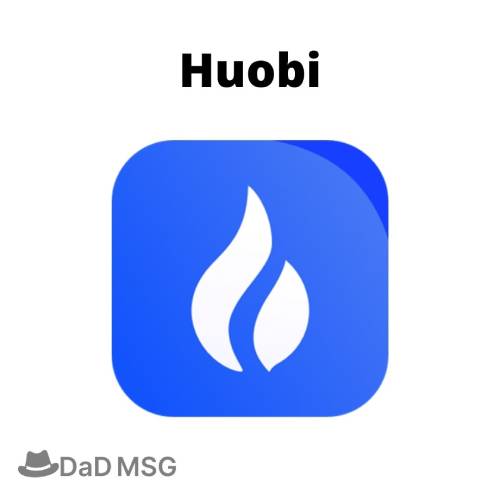 Last but not least on our list is Huobi wallet which is the best bitcoin wallet for asset diversity. As its specialty suggests, this cryptocurrency wallet offers you access to hundreds of different tokens and coins. Trading ibn different cryptocurrency also comes up with the problem of security and Huobi provides you that security.
So, this is it. These are the various cryptocurrency wallets that we made a list of, for you. Go, check each and find the best one for you.