Do you have a subscription to Netflix, Amazon Prime, HBO, etc. but don't know what tv shows to watch on the weekends? Finding a good tv show on streaming apps so that your money won't get wasted you spent on their subscription, is a big deal. There are numerous shows you can't watch them all and know which one is worth your time, but what you can do is read this post so you get the idea from where to start. For you, we have made a list of the best 2022 TV shows available on every streaming app you have on your devices. So let's save your precious time and check the list we created for you.
Inventing Anna
Inventing Anna is a one-season TV show that premiered on Netflix. This show is a mixture of a real story of Anna Sorokin and some fiction that is based on an article written by Jessica Pressler in New York titled "How Anna Delvey tricked New York's party people". Anna Delvey is played by Julia Garner in this show who is the Instagram-Legendary Heiress and stole the hearts and money of New York elites. The show revolves around the mystery of whether Anna is Rich in real or she is a thief. There are a total of 9 episodes on Netflix of this show which is fun to watch.
Vikings Valhalla
This is a historical drama that is a sequel to the Vikings series that is released on Netflix. This show is based on the story of the fall of the Vikings, their adventures as they blaze new paths in an ever-changing Europe. The action sequence is portrayed in an interesting way that you will love to watch. This series is created by Jeb Stuart and has a total of 8 episodes in one season. The main cast of the show is Sam Corlett, Frida Gustavsson, Leo Suter, Bradley Freegard, Johannes Haukur, Johannesson, and Caroline Henderson.
The Marvelous Mrs. Maisel
This TV series on Amazon Prime Video is seriously worth watching, it is a comedy mix tv show a story of a 1950s housewife, Mrs. Maisel, who after getting cheated on by her husband becomes a stand-up comedian. The story depicts the struggle of a housewife, family pressure for not holding onto her marriage even if it is her husband's fault that their marriage is falling apart, and becoming successful after knowing her hidden talent to make people laugh is a must watch thing. The role of Mrs. Maisel is played by Rachel Brosnahan. There are a total of 4 seasons of The Marvelous Mrs. Maisel on Amazon Prime.
The Boys Presents: Diabolical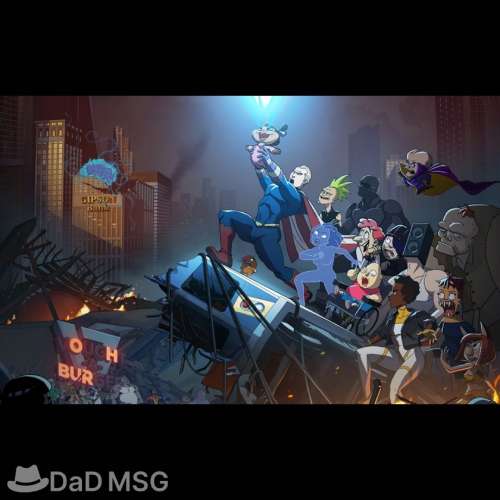 This is an adult animation show which is fun to watch and you can't just make up your mind that if it is animation then it will be for kids. No! If you have seen The Boys then you're gonna love this show. It is an anthology which means no season will not have the same stories in every season. This animation has everything in it, love, romance, comedy, action, and mystery so if you are planning to watch anything on the weekend then go with this one.
WandaVision
It is an American Superhero mini-series that is released on Disney Plus in 2021. It is the first television series of the Marvel Cinematic Universe produced by Marvel Studios. There are two superheroes Wanda and Vision who are living their life after the endgame happened, and are unaware of the new challenges that are coming their way. Elizabeth Olsen and Paul Bettany are playing the role of Wanda Maximoff and Vision with other co-stars Debra Jo Rupp, Fred Melamed, Teyonah Parris, Kat Dennings, Evan Peters, Kathryn Hahn, and Randall Park. This drama is full of Mystery, Romance, and Sitcom which is created by Jac Schaeffer.
Game of Thrones
Game of Thrones is one of the best shows on HBO that is based on the novel written by an American Novelist George R.R. Martin's A Song of Ice and Fire. It is a fiction-based series which is created by David Benioff and D. B. Weiss. This show was first released in 2011 and to date, there are 8 seasons of it with a total of 73 episodes. The story has a few major concerns about the Iron Throne of the Seven Kingdoms of Westeros that have a political conflict among some noble families and they fight for that Iron Throne. No doubt that GOT has gained HBO a wide range of viewers and that's the reason it's still on HBO.
The Sopranos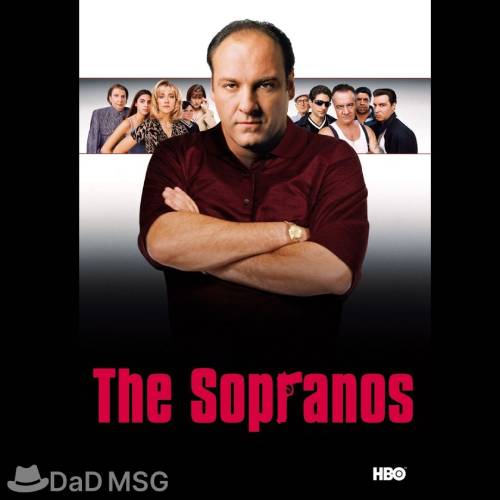 The Sopranos is the other best show available on HBO today. This is an American Drama that is related to Crime created by David Chase. The story is about a man named Tony Sopranos who faces personal and professional life problems and when the situations go out of his control and start affecting his mental health he starts taking therapy sessions with a psychiatrist. His counseling lessons are what capture the attention of the show. There are a total of 6 seasons with 86 episodes in it.
Trying
On Apple TV Plus, there are many TV shows to watch but we came up with one name: Trying. It is a British comedy that you will love to watch created by Andy Wolton. This is the story of a couple with no child. To become parents they go for the adoption option and face new challenges for doing so. There are currently 2 seasons released of this show with 16 total episodes.
The Mosquito Coast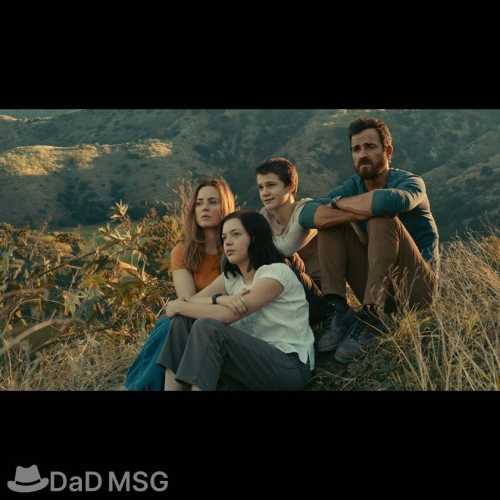 This American drama is based on a novel named The Mosquito Coast by Paul Theroux. It is a story of an idealistic inventor who is disappointed by the corrupt system in the industrial world. The man runs for his family's safety from the US government. There is only one season of this show with 7 episodes available on Apple TV.
So these are the shows we picked up for you to start your weekend with if you don't have any idea about TV shows. Hope you will love it.